USS Kadashan Bay CVE-76/VC-20 Association  The Katie B----SPIRIT OF 76

Contact:

Zack Zink

530 5th St.

Clarkston, WA 99403

1-509-758-2654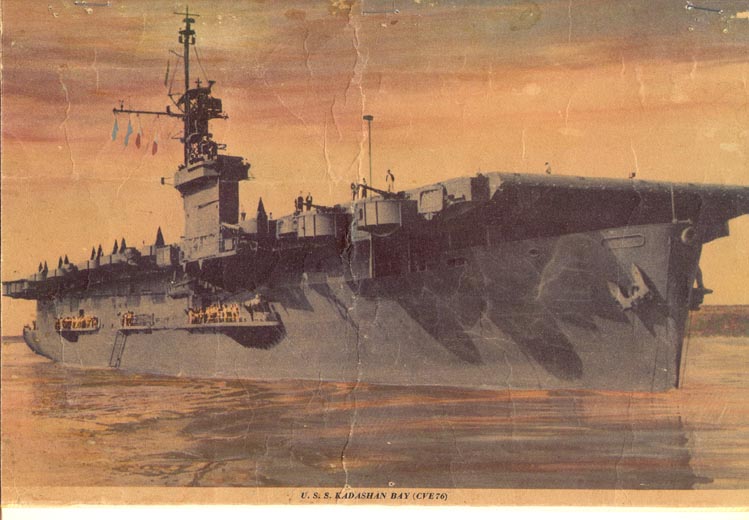 Please Click on the                            and visit the 

USS KADASHAN BAY ~ VC-20's Home Pages

This site is dedicated to men of CVE-76 and Composite Squadron 20 with links to Their History, Association News,  and Photos.

This site is maintained by Bob Heflin.  My father, ARM3c Pete Heflin, was a radio/gunner with VC-20 and flew with Ens. Don Rogers and AMM1c Ed Henderson.  Any suggestions or comments, Please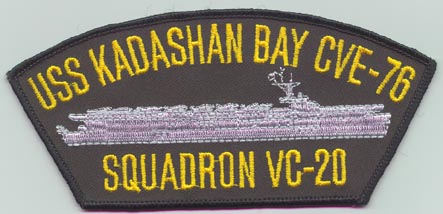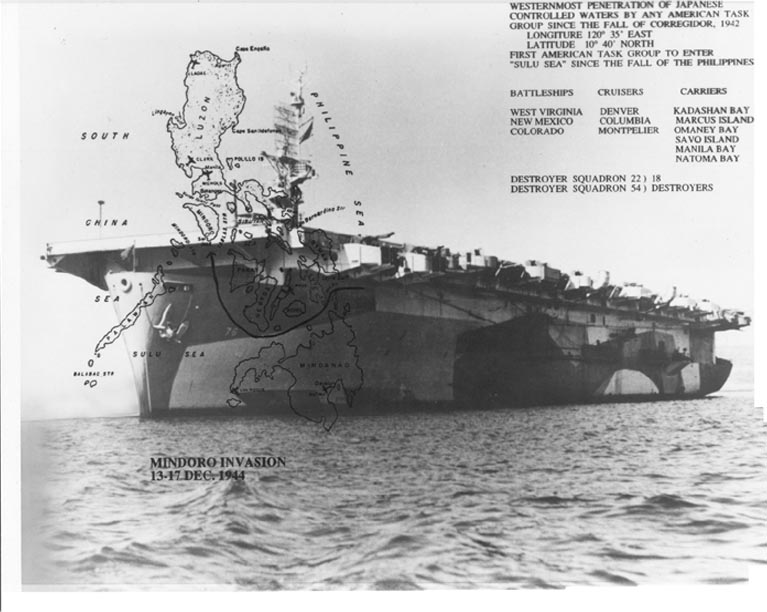 This page was last updated: August 29, 2009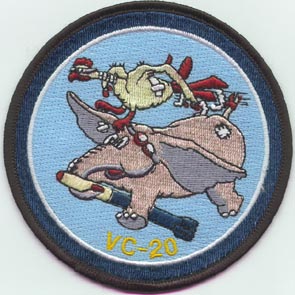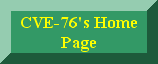 Historian:

Ed Nelson

8905 Lakeview Rd.

Bloomington, MN 55438

1-952-944-2898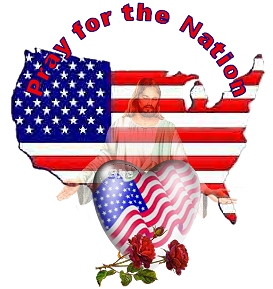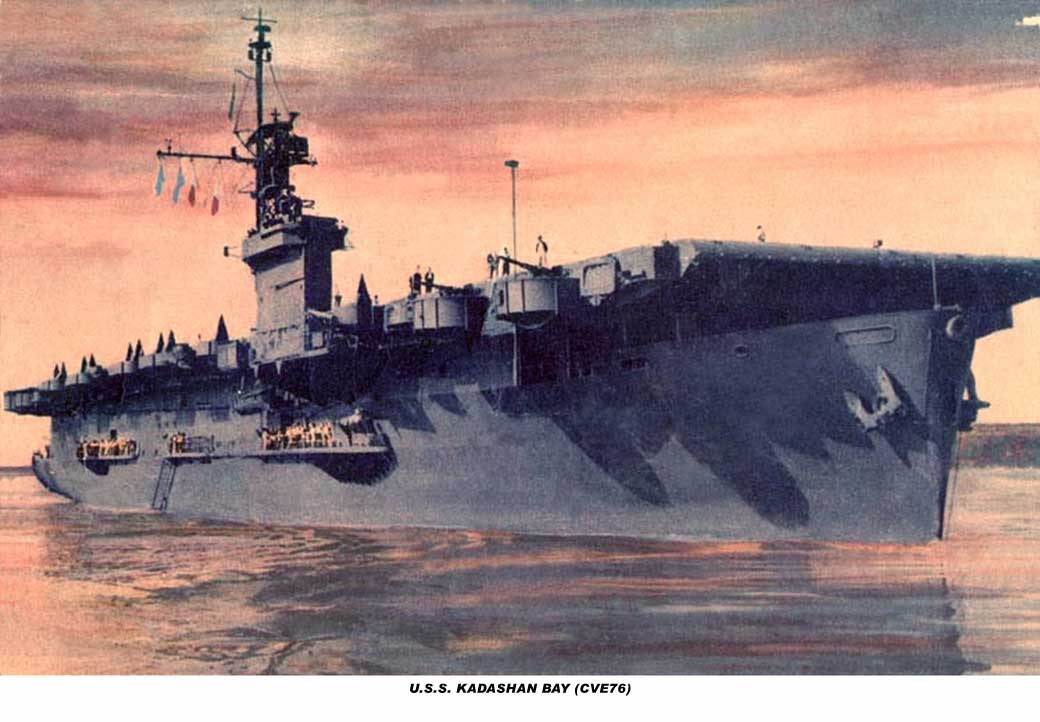 Color print enhanced by Ron Gough. Ron has a website for Kaiser Shipyards found in the Links page.

It was decided at the 2008 reunion not to hold anymore reunions but the association is still in place and the the

quarterly news letters are still being mailed out. If you are not getting yours, please contact Zack.
As this is an extremely large website, viewing the pages may take a few minutes to open when using some dialup ISPs.  DSLs and Roadrunner may take a few seconds.  Please be patient. Thanks again for stopping by.